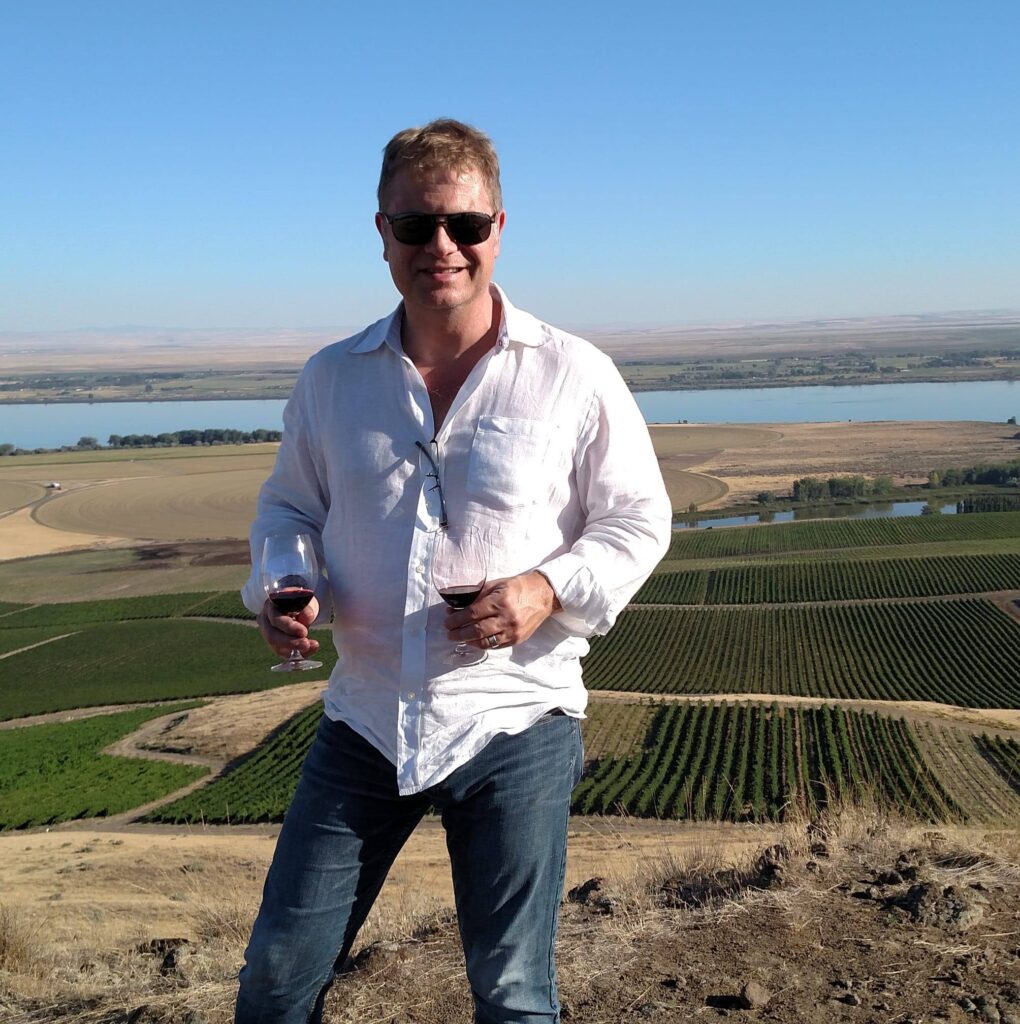 Welcome to Toast & Taste
Lou Vargo swears that he is luckiest man in Nashville. Almost 20 years ago he was in a serious funk while living in North Texas. After getting his Master's degree in international business, he soon realized the corporate world was not for him. An avid songwriter, he bounced around Texas playing music and working odd jobs for years. In 2003, he had enough left on his credit card to drive to Nashville and pay for a few nights in a cheap motel. Once he got here, he never left. He eventually took his first restaurant job at Saffire Restaurant in Franklin, Tennessee.
"When I took that job I didn't know the difference between Cabernet and Chardonnay. I had gotten myself in a little trouble and needed work." He loved the restaurant business immediately. He worked hard, made a lot of mistakes and asked a lot questions. A few months later he was promoted to bartender. It wasn't long before he was attending wine events, doing some occasional buying for Saffire and soaking up everything he could about wine.
"I fell in love with the idea that wine is both art and science, that there are stories and history in a glass of wine. If you understand the wines of a region, you understand its history and culture, and people. I love that!"
---
In 2011, he became a Certified Sommelier with the Court of Master Sommeliers. As Nashville's restaurant scene was beginning to draw national attention, he became the Sommelier and Beverage Director at 1808 Grille in the Hutton Hotel. Under his leadership, 1808 Grille earned three Wine Spectator Awards of Excellence and in 2016 was awarded the prestigious Wine Spectator Best of Award of Excellence. That same year he earned the Certified Specialist of Wine designation by the Society of Wine Educators.
In 2016 Lou joined Lipman Brothers LLC, the largest wine distributor in Middle Tennessee. As Wine Portfolio Manager, he worked with Nashville's best restaurants and hotels developing world class wine lists.
He started Toast & Taste, to share his knowledge and passion for culture, history and people through wine. It's his mission to bring people together, to toast friendships and taste the world through wine.
Lou Vargo has come a long way since he drove to Nashville on a whim and a maxed-out credit card. He's been on the cutting edge of the Nashville wine scene for over a decade. He wants you to be part of the next chapter of the Nashville wine experience.